Investing in the Well-Being of Women and Children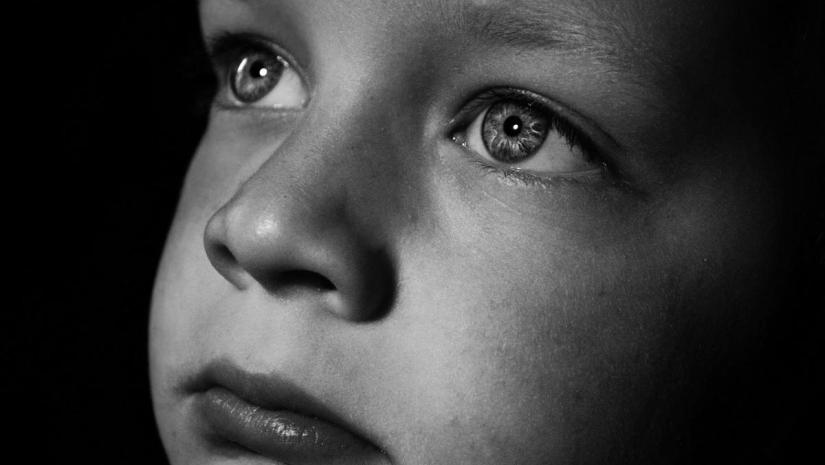 April is Child Abuse Prevention and Sexual Assault Awareness month, an annual opportunity for us to shed light into the darkness of our most intimate relationships. Child abuse, sexual assault, and domestic violence are not only related to each other, they are also related to other forms of violence including international terrorism.
Every day in the United States, four children die as a result of child abuse or neglect. Annually, there are over 3 million reported cases of child abuse or neglect (over 8,000 per day). Three-quarters (75.3%) of victims were neglected, 17.2 percent were physically abused, and 8.4 percent were sexually abused. Professionals interacting with children as part of their work made the majority of reports of suspected abuse. One fifth of the reports came from neighbors, friends, and family. Four out of five child abuse fatalities involved at least one parent.1
Often the statistics on reported child abuse are erroneously used to support conclusions about the causes of child abuse, one common myth is that poverty causes child abuse. Poverty is a widely recognized risk factor, but it is by no means a cause of abuse and neglect. Socioeconomic and racial prejudices play a role throughout the system – from which children are reported to how the child welfare system responds. Children are just as likely to be abused and neglected in wealthy homes as in poor ones. Factors such as homelessness, unemployment and welfare enrollment bring poor families into greater contact with more bureaucracies and caseworkers. Poverty does have a number of negative impacts on the quality of life for children. People living in poverty are more likely to be victims of violence of all kinds. These are correlations rather than causations.
Our racial biases also create lenses that impact professionals' conclusions and choices regarding reporting the injuries and physical symptoms that they observe. Doctors failed to detect abusive head trauma twice as often in white compared to minority children. Minority toddlers hospitalized for fractures were five times more likely to be evaluated for child abuse than white children.
Unlike racial or socioeconomic status, where cultural biases impact how families are treated by Child Welfare systems, parental addiction and substance abuse clearly are major factors contributing to child abuse and neglect. Children exposed, either prenatally or environmentally, to parental substance abuse are more likely to be affected by child abuse or neglect. Almost 61% of infants and about 41% of older children in out-of-home care had a primary and/or secondary caregiver who reported active alcohol and/or drug abuse. Children whose neglectful or abusive parents do not receive appropriate treatment for their addiction are less likely to be reunited with their parent/family and more likely to remain in the foster care system.2
Another clearly established risk factor is the correlation between domestic violence and child abuse. Children in homes where domestic violence occurs are physically abused or seriously neglected at rate 1500% higher than the national average for the general populations.3 Most state child protection agencies still consider a mother to be guilty of child neglect because she did not, or was unable to, protect her children, including protecting them from observing domestic abuse against the mother (especially after the first incident).
Riane Eisler, and the Spiritual Alliance to Stop Intimate Partner violence, provides research and policy advocacy to raise awareness of the global pandemic of family violence (impacting mothers and children). Riane's decades of research shows that throughout history the most violently despotic and violent societies have been those where violence, or threat of violence, is used to maintain domination of man over woman, and parent over child.4 This is the family culture frequently advocated by conservative Christians and other religious fundamentalists.
The nations – both wealthy and poor – that fail to invest their economic resources in ensuring that children are safe, well fed, educated, and cared for also tend to have ideologies that demand that women and children submit to the patriarch/father. In the United States we find correlations between those who believe in "holy wars" against "Godless enemies" and those who oppose equal rights and reproductive rights for women. Some, including our new President, want to cut funding for domestic violence shelters because they believe the male head of the household can legitimately use violence and coercive control on his wife and children.
As we can see when we compare statistics regarding the wellbeing of women and children in the United States, the total material wealth of a nation does not necessarily translate into a high quality of life for families. Distribution of wealth and cultural orientation towards either dominator or partnership values are better indicators of the nation's actual commitment to caring for children.
In Montana, we are in the midst of a cruel legislative session. The Republican controlled House and Senate have proposed drastic budget cuts, reducing the State's investment in child protective services, education, health care, child care, and other programs that support working class and poor families. These Republicans are quick to criticize poor families for neglecting their own children. The truth is that these politicians are neglecting all of our children. Our State and Federal spending priorities are clear indicators that "conservative family values" lean more towards coercive and authoritarian control over women and children than nurturing children and ensuring that all children have the opportunity to thrive.
Riane Eisler's important work also demonstrates that the best way to make the world safe for our children, our families, and ourselves is to invest our resources in meeting the basic needs of children for food, shelter, health care, education, and nurturing love. If children experience family violence during their early years their brain neurochemistry tends to be wired for flight or fight, linking them to a future of perpetrating violence or submission to violence. Instead, the current President has proposed a $54 billion increase in our military budget. Imagine the cultural shift that could be possible if our nation changed its spending priorities – investing in children and families rather than wars and violence?
The Church Within a Church Movement is committed to dismantling all forms of oppression. During the month of April, let's focus on preventing child abuse and sexual assault, knowing that the seeds of a violent world are planted in the home.
References
1 Children's Bureau, U.S. Department of Health and Human Services. 2015 Child Maltreatment report.
2 The Impact of Substance Abuse on the Child Welfare System.
3 Domestic Violence: Explore the Issues.
4 Riane Eisler. 2004. Breaking the Devastating Link Between International Terrorism and Intimate Partner Violence.