A moving farewell from President Barack Obama in Chicago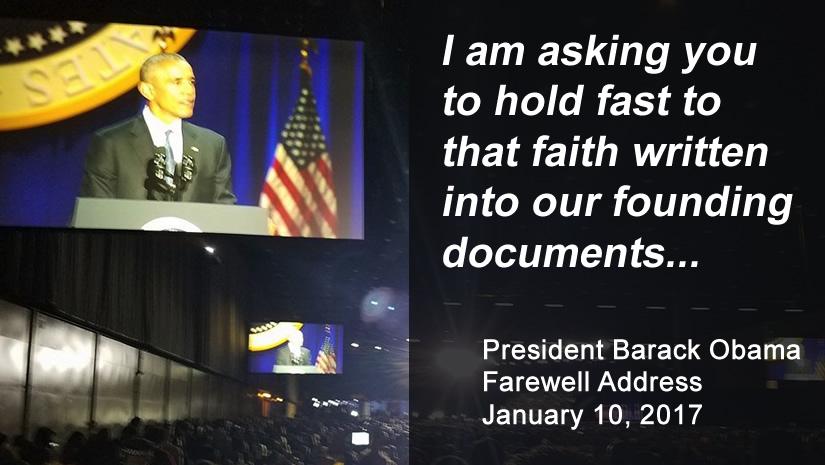 This week we heard President Obama's Farewell Address. I, for the first time since November, allowed my feelings to come to the surface. My heart sank as I watched the first family arrive at the airport and board Air Force One headed to Chicago to address the nation for the last time as the (my) sitting President.
So many emotions: sadness, fear, anger, uncertainty, pride, joy, hopefulness... I wondered what people must be feeling and experiencing at this momentous occasion in person. I'd heard of those who faithfully and patiently stood in line to get a ticket for this bittersweet event. I want to share some of their reflections.
Let's stay on the journey, together.
Vernice Thorn, CWACM Clergy
Reflections from Paula Roderick, attorney at law, social justice activist, member of CWAC Movement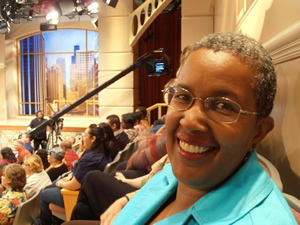 It is 5:00 p.m. and I have been waiting in this growing line for almost an hour and half. Many have been waiting longer – the line snakes through the huge open hall at McCormick Place, doubling back several times. My feet are tired, my friend had a minor anxiety attack and realized she couldn't stand in this line any longer; she had to step out of the line. The doors just opened, but I am several thousand people behind the start. So why am I, a middle aged Black woman, waiting, why are these thousands of folks waiting to hear President Obama's farewell address – not scheduled to start even, until 8:00 p.m.?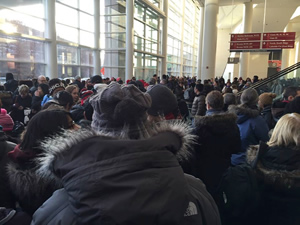 Part of the reason: the energy and hope that this line exudes is beyond expectations. Friends and family members stand together chatting, smiling, and laughing. In the hubbub I hear bits and pieces of the "where were you on Nov 4, 2008?" and "I was just returning from Iowa, from Ohio, when I heard the news." I ask a young girl standing next to me – why did you come? Were you old enough to vote in 2012? She laughs, no, just turned 17, couldn't vote in 2012 but she wanted to be here to say goodbye to the President she has known for most of her adult life so far. She giggles, he's awesome.
We discover that there are so many folks – by the time we will get into the hall it will be standing room only. Still we wait, hopefully, for President Obama to speak to us.
When he finally steps up to the rostrum, the crowd goes wild with cheers, so much, that his first words fail him. And yet, he doesn't fail us. President Obama starts his speech reminding us that he began his career as an organizer in a faith community in the shadows of the shuttered steel mills of Chicago. He takes us through the history of our democracy, how fragile and hard fought our gains have been; how precious is the Constitution that guides us and urges us on to live out our democratic beliefs. With a turn of a phrase, a quote, a reminder, he urges us on to value our diversity, to respect our immigrant beginnings, to be grateful for our protests that have brought civil rights to women, to Blacks, to other minorities. And he ends where we started the journey 8 years ago, reminding us that we are the change – that his role, and our most important role, is citizen. To never stop fighting to protect our democracy.
It is a wise and satisfying speech; because President Obama never talked directly about the challenges ahead, he simply carried us through the challenges we have already faced and reminded us of our American spirit that will carry us through the challenges ahead. This is why I waited – to stand in this crowd of diverse amazing people – to be reminded that this struggle to embody "liberty and justice for all" is the only battle worth fighting. It is why I claim that I am so proud to wake up in a nation where Barack Obama is President and Commander and Chief.
And what will we do now, what will I do? I know that not much will change for me: I will protest when my government needs to be challenged; I will vote, and encourage every one I know to register and to vote; I will send my small donations to candidates in whom I believe; hopefully I will do all with just a bit more urgency and courage, knowing that if I do not appreciate the gift of our democracy, if I lose sight of our freedoms, perhaps I will lose them to those who would sell our democracy to the highest bidders.
Reflections from Channing Lenert, Development Officer at Navy Pier
When I first met him, I was wearing a blue Roca Wear sweater, fresh braids, and a poor excuse for a goatee. It was 2004 and I was a junior in high school. Still in mourning over my beloved grandmother (JoJo) and at the height of teenage angst, Obama truly represented hope. Maybe if another biracial black man like Barack, raised by a single white mom, could experience extraordinary success, maybe I could do some great things, too.
I was "fired up and ready to go." When the opportunity presented itself to work on his behalf, registering voters in Ventura County with the Voter Education and Registration Fund, taking the canvasser position was a no-brainer. So many tremendous moments in 2008, but none could top Tuesday, November 4th. When America elected the first Black President, the celebration took over, but it would take weeks to finally sink in. I had to be there when the moment actually happened.
His presidency saw the greatest economic recovery since the great depression, with record job and stock market growth, the lowest uninsured rate in history, victories for the LGBT community, progress on climate change and criminal justice reform, and bin Laden was brought to justice.
It all came full circle when I witnessed his Farewell Address in Chicago. He said; "For every two steps forward, it often feels we take one step back. But the long sweep of America has been defined by forward motion, a constant widening of our founding creed to embrace all, and not just some." I'm longing for that broom to move us forward once again. He also said at the address that the American people made him a better man; he certainly made me one. He personified hope when I needed it most; I know I share that sentiment with many. Obama inspired me and billions of young people across the globe. We all have reason to be hopeful for the future.